Search Results for: pocket yarnlings
Definitions for each stated and 5 differences between amigurumi and crochet in terms of techniques, materials, time needed and other reasons. Hopefully informative!
It has a detailed breakdown of 2D and 3D shapes for crocheters to try out flat surfaces and try to move onto amigurumi as well – hopefully a useful resource! There are step by step tutorials and many videos inside … Read More ...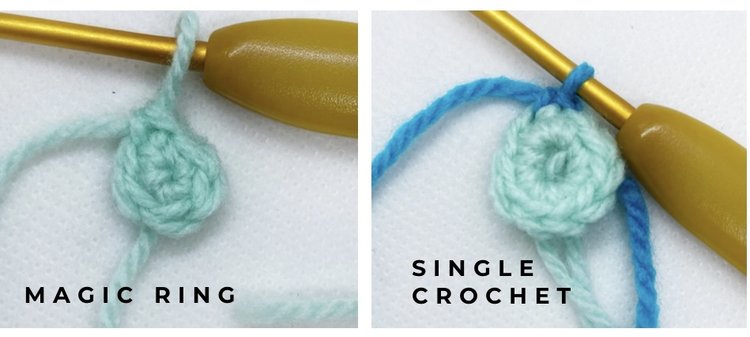 I Break down 8 simple steps to pick up amigurumi crocheting and include some pattern reading inside and step by step gifs too! Check out the full article here. 
It's an interesting story of how one facebook post that I made in my local community started a whole movement for a man who was trying to help his bedridden sister clear all her yarn from her yarn store. It's … Read More ...
I made a full stop motion animation clip using my amigurumi with some speech bubbles and sound effects too! Super good fun and would love to share it, had many people loving it so far!
It's a combination of crochet and rhinestones! How embellishment with cheap little accessories can make amigurumi stand out and look different. Inexpensive to buy and great ideas to implement!
See the full article here.
Featuring a detailed guide on a crochet technique. This is pretty much all anyone interested in making amigurumi hair needs! The step by step instructions are clear enough for a beginner and will take newbies to advance level in no … Read More ...
The blog article features the steps I took in cutting up old recycled T-shirts to make into T-shirt yarn
. From using the T-shirt yarn, I made an ottoman-like Pouf furniture. I even included a quick crochet pattern in it. … Read More ...
I made a mini amigurumi Ice Cream Truck inspired by Summery/ Spring colours, meant for little toddler hands and it can house 2 mini amigurumis in it! There is even a small side window open on the truck for pretend … Read More ...
It's this awesome stop motion animation I decided to make of Yogi and Cindy Bear during their Valentine's Day's candlelit dinner using my daughter's miniatures and my little mini amigurumis! The street lamp is supposed to be on but it's … Read More ...
It's a cute yet detailed version of the Razor Crest from the Mandalorian and it can be made into a big pillow! It's a step by step tutorial of how I experimented and came up with it in the end. … Read More ...